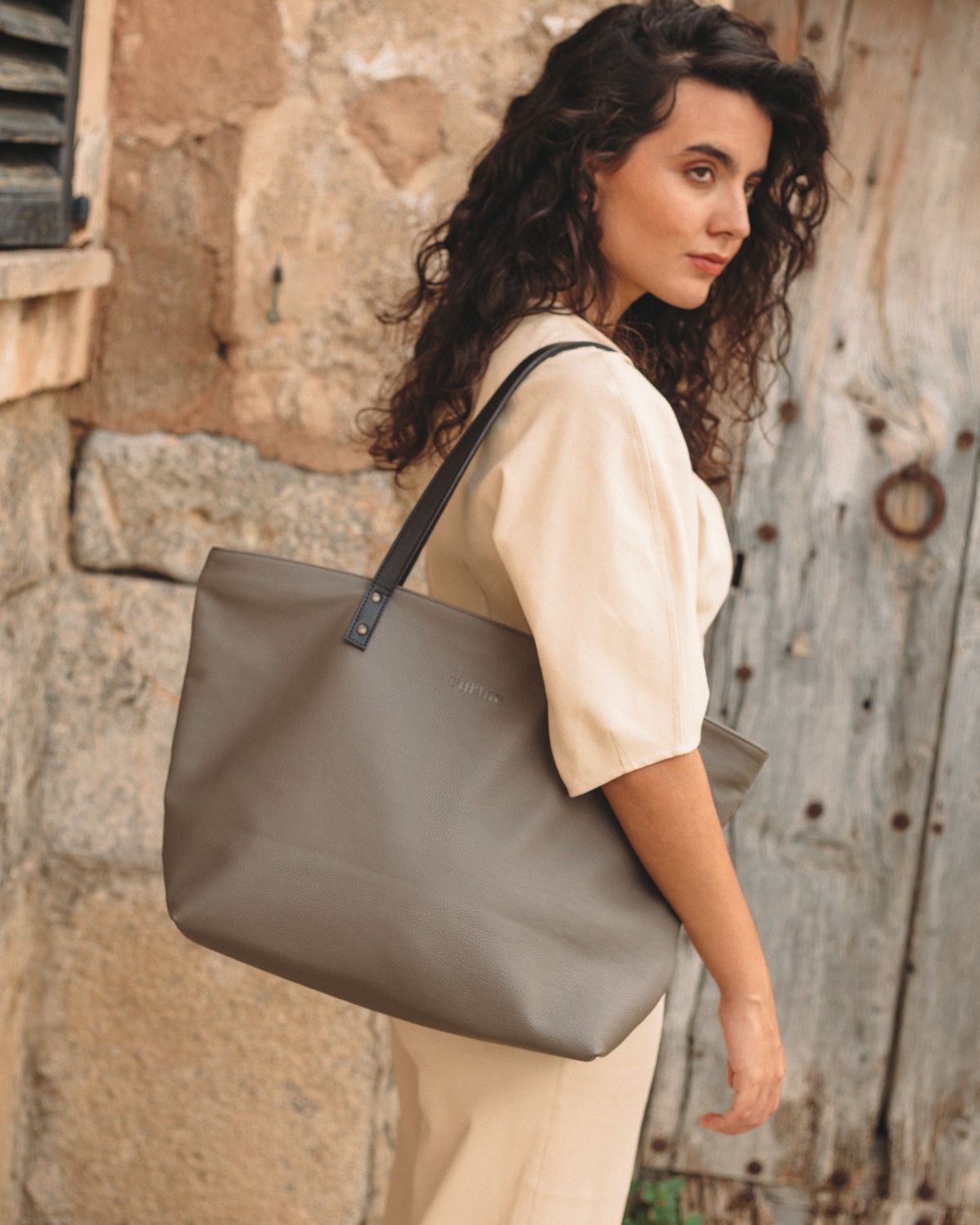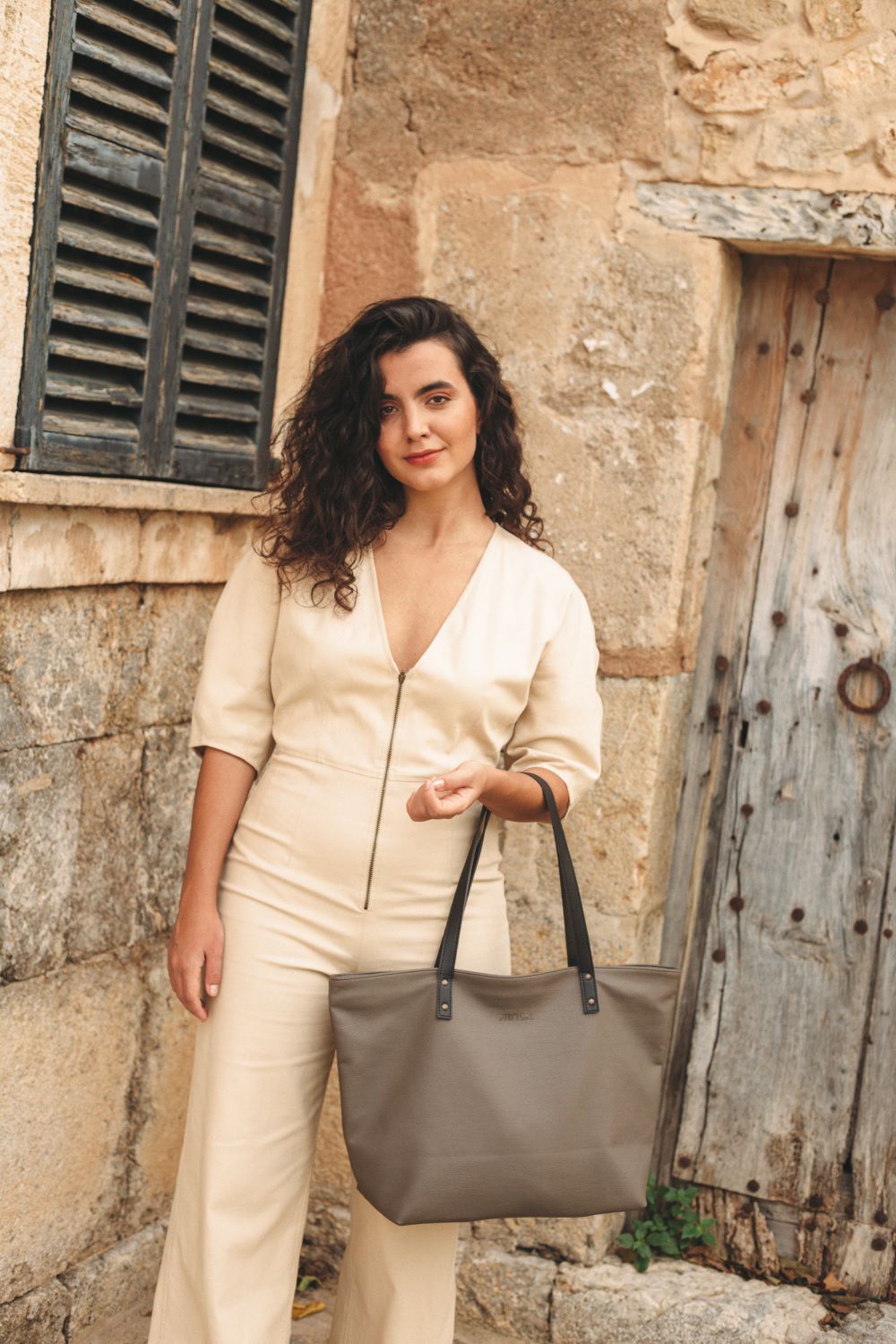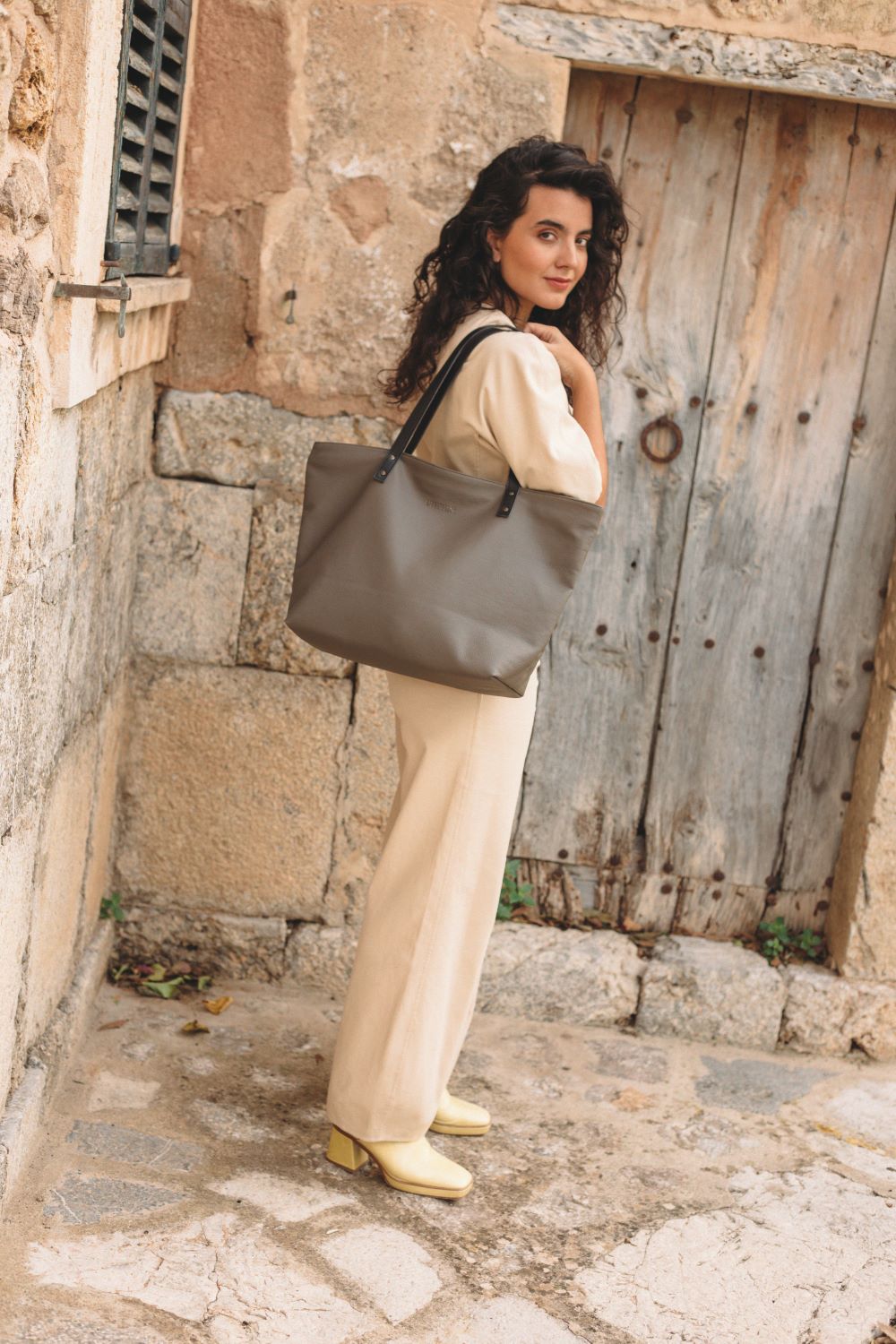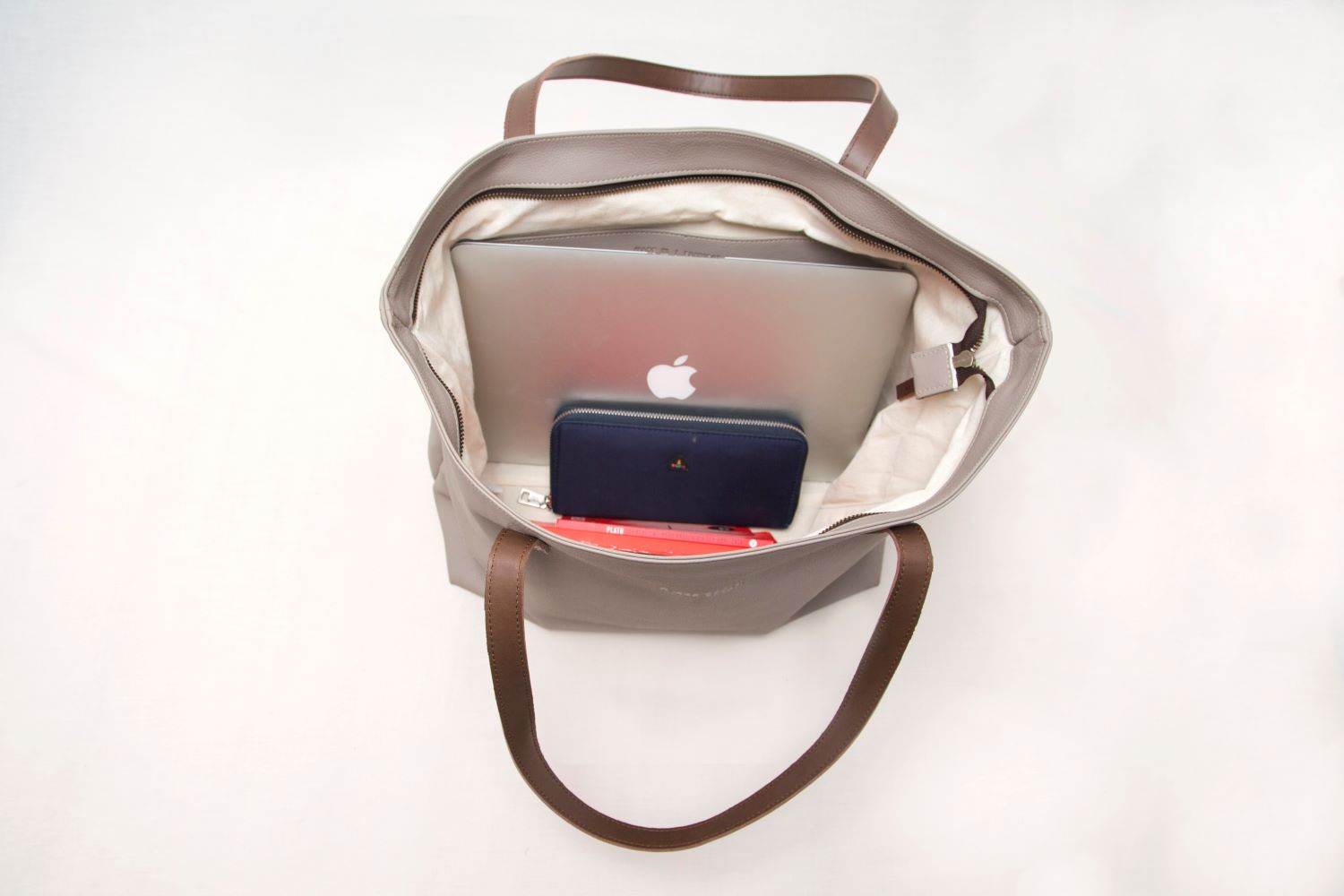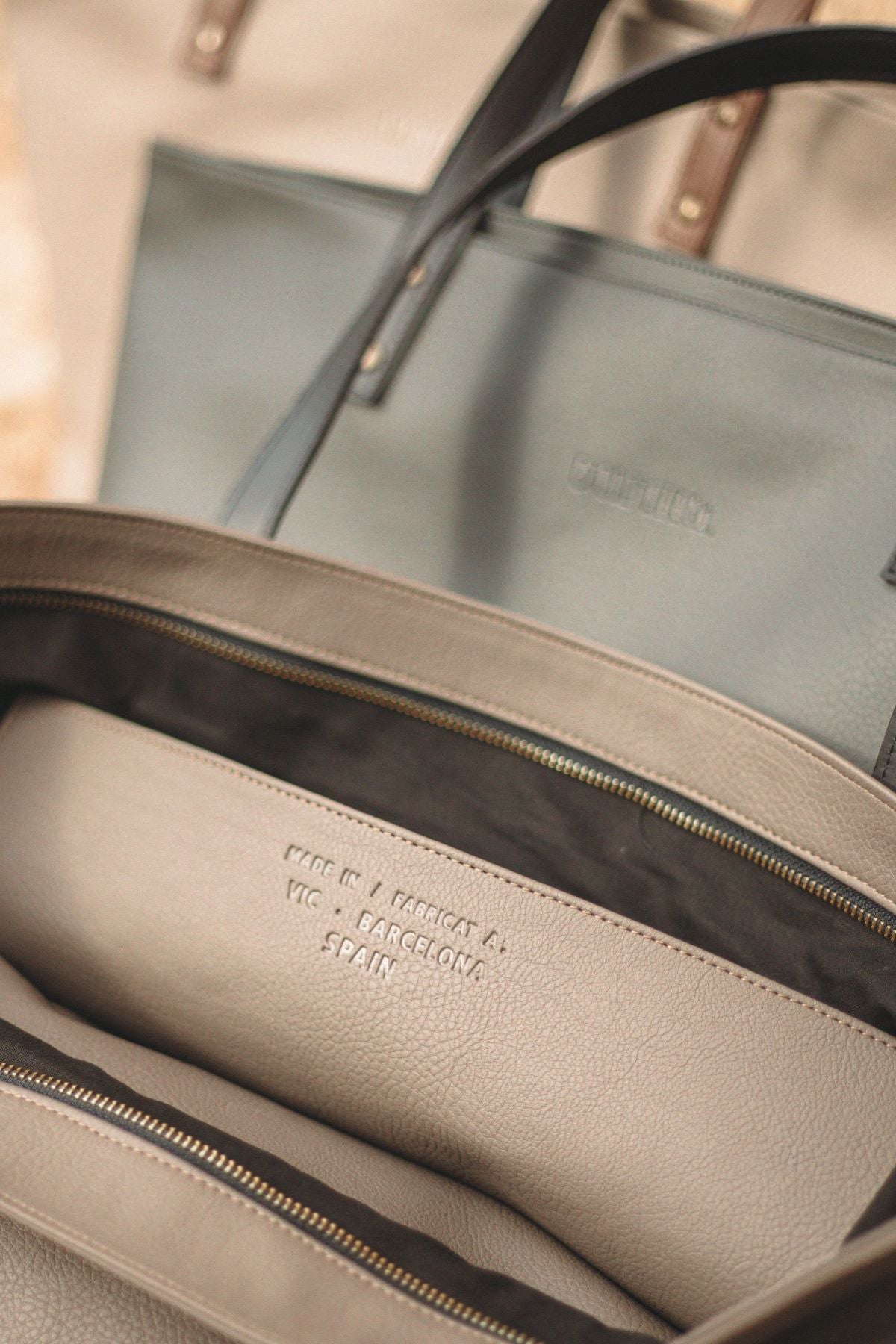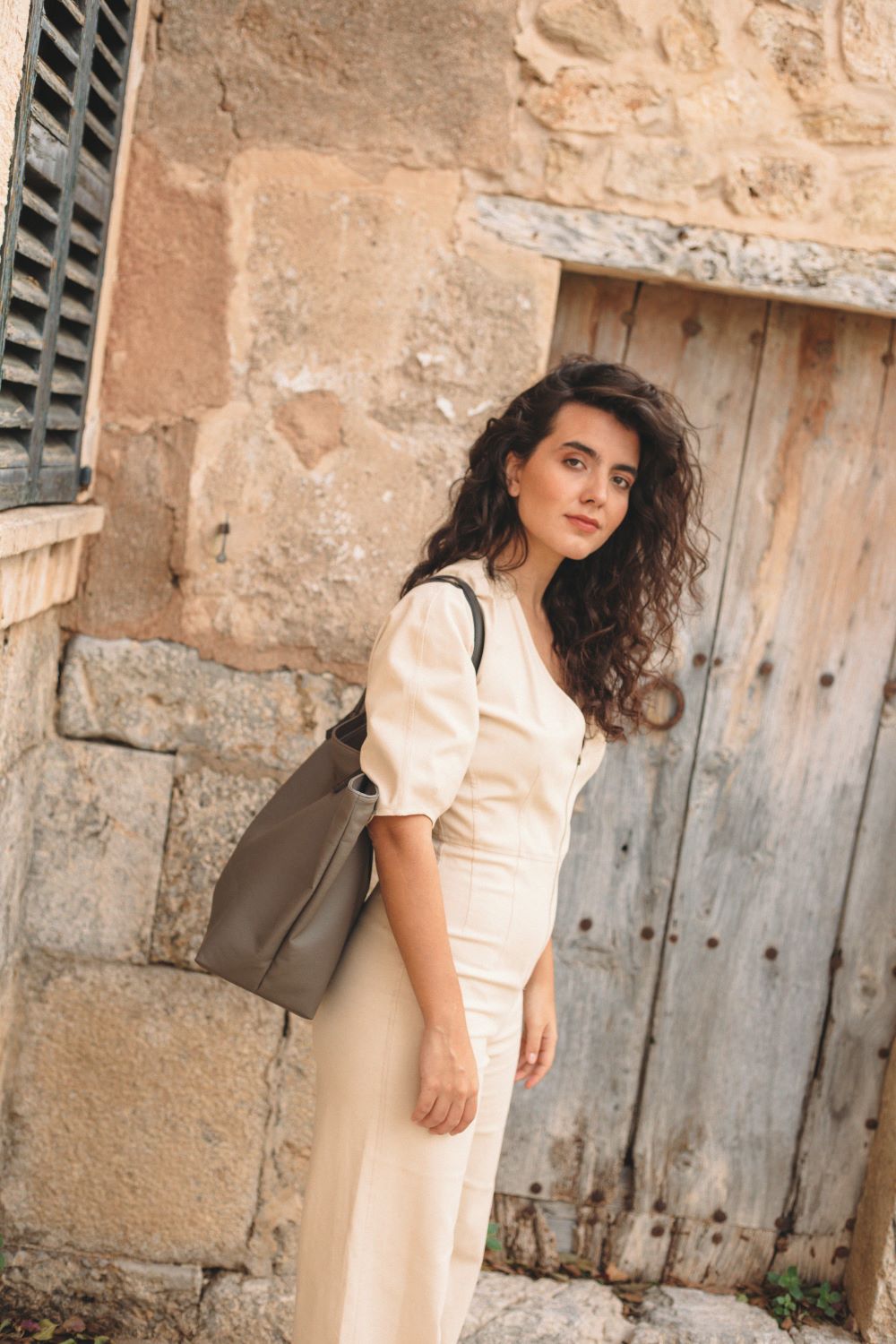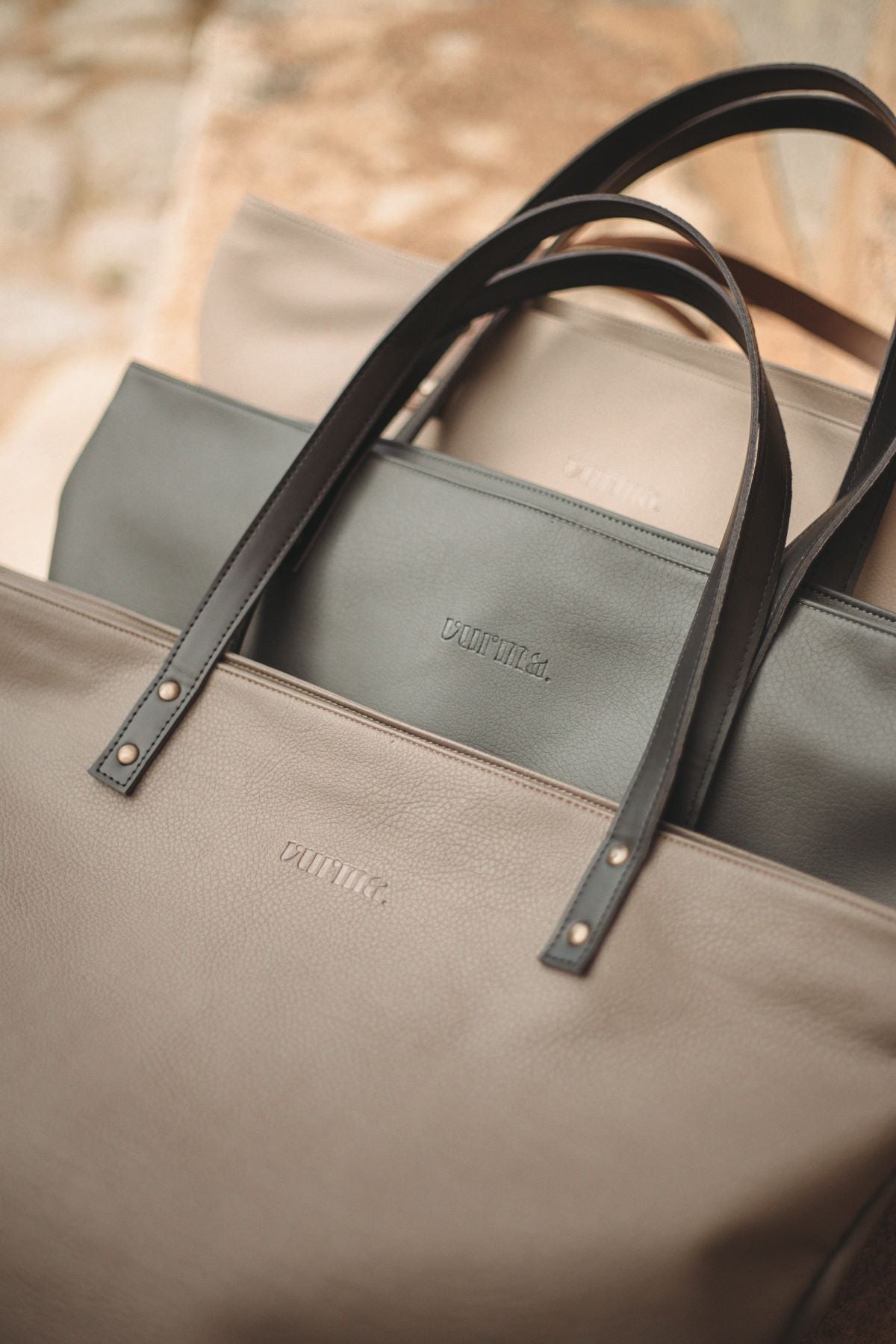 Vegan Leather Bag - Julia Model - Vison
Beautiful 'shopper bag' style vegan leather bag, 100% handmade and made with top quality recycled polyurethane.
The measurements of this bag are as follows:
49cm. In the widest part of the bag
33 cm. bag height
17cm. Bottom
25 cm. drop handles
Available in three colors! Beige (brown handle) / Mink (black handle) / Charcoal (black handle)
It is a bag with a smooth and silky touch that has three interior pockets and a zipper to close the bag. It does not need any special maintenance and, if you need it, you can clean it with a damp cloth and neutral soap. The simple and elegant design perfect for any occasion.
What is vegan leather?
Vegan Leather is a sustainable solution free of animal suffering that mimics the feel and durability of leather. It is made with recycled polyurethane (PU). Do you want to know more about the manufacturing process? Visit our blog.
Only 4 units left
Every time you make a purchase at Vurma you will receive all our products lovingly wrapped in reusable packaging .
Our shipping costs are free from purchases over €40 for national shipments / €85 for international shipments .
Approximate delivery times Standard Shipping option:
Peninsula and Balearic Islands: 3-6 business days
Canary Islands: 3-7 business days
Europe/North America: 4-14 business days
Rest of the World: 7-14 business days
Express Shipping option available during checkout.
And if when your products arrive you want to exchange them for another size, model or simply want to return them, don't worry! You can do it without any problem within 14 days of receiving the order.
You can consult our Shopping Guide here if you have any questions about shipping and returns.
To choose the perfect ring size, we recommend that you measure the diameter of one you have at home. Our sizes are approximate, as all our products are handmade. Our advice: if in doubt between two sizes, always choose the larger one.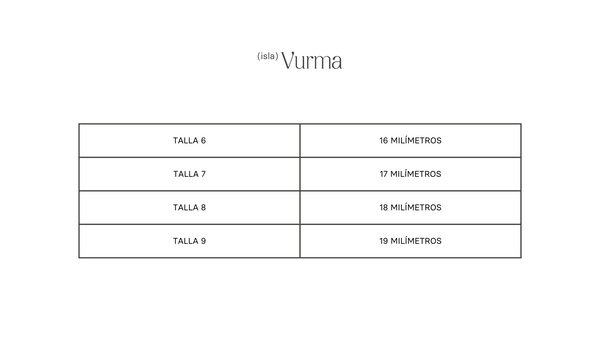 In some necklaces we work with 3 chain lengths. In the following table we describe the measurements.